A PREVIEW OF THINGS TO COME . . .
SURREAL POP ALIVE | Julian Casablancas by John PESCORAN
Click here to view the remix version

of this image

:

bit.ly/Rwx7aI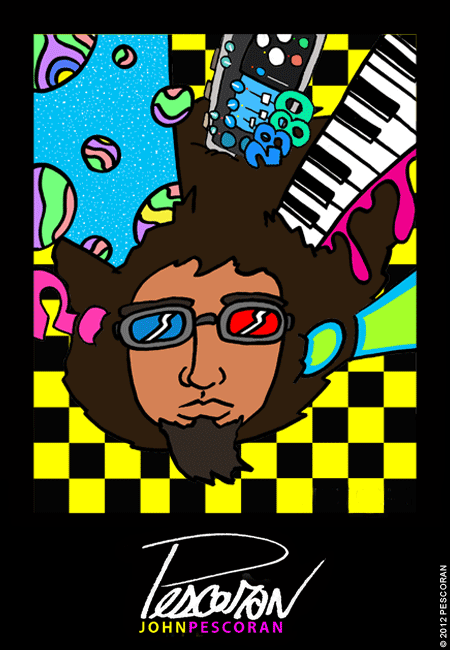 SURREAL POP ALIVE | Reggie Watts by John PESCORAN
Paintings, Drawings, Art Prints, Limited Editions & More Coming Soon!
Right Now I'm putting final touches on portrait paintings I've been working on.
My current focus of paintings (and drawings, designs, etc.) is making portraits of people I really admire. As you can see, I have Julian Casablancas of The Strokes, and musician, comedian/doctor, performer, Reggie Watts as my first two Super-Surreal Pop Portraits. Oh yes, I have many other people I will tell you more about once I unleashed their portraits.
Not only am I making paintings, but I'm also making various drawings, XL drawings, randomized colored art prints and limited edition art pieces you won't be able to get anywhere else.
I'm having lots of fun with this art series. Please stay tuned for a lot more to come.